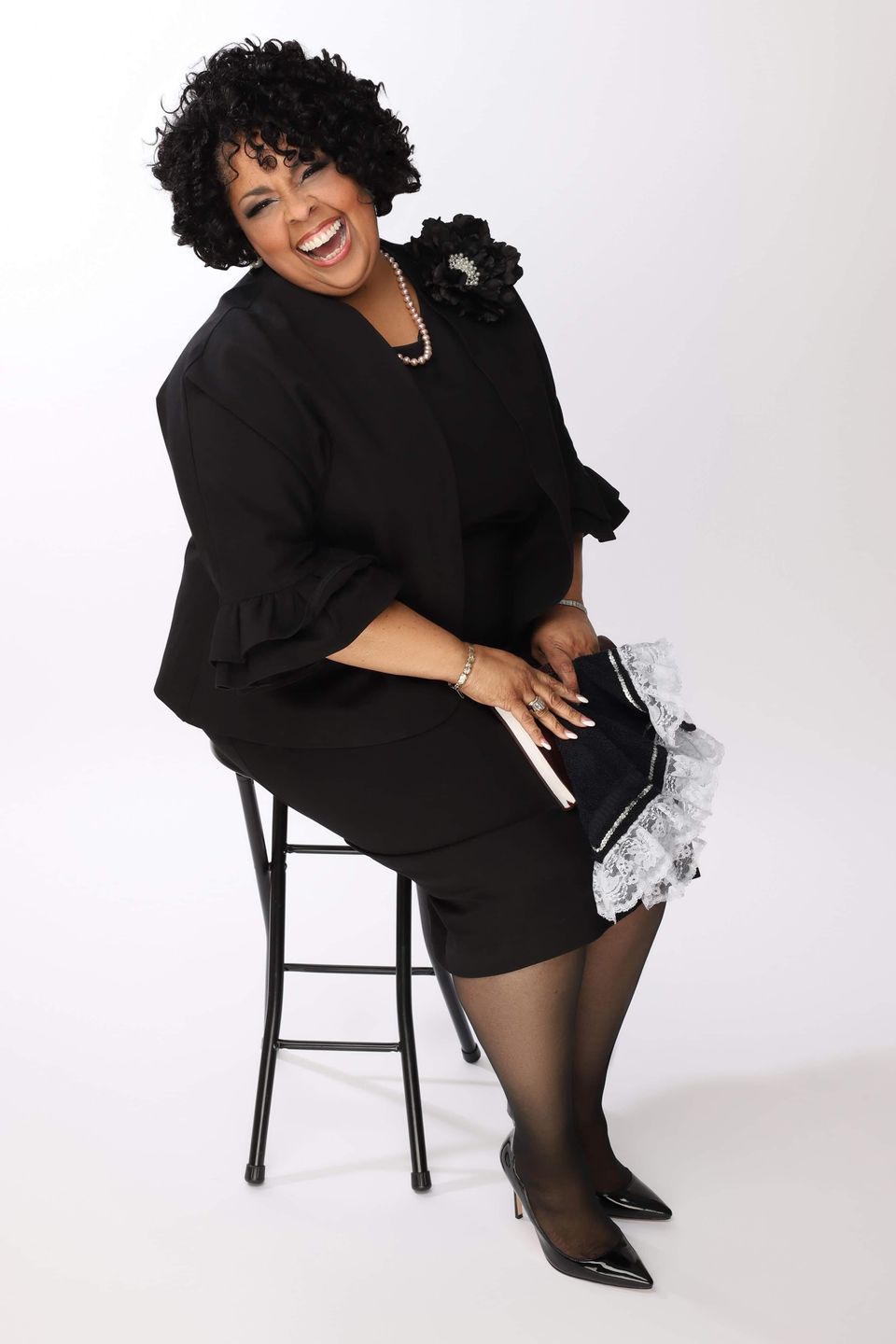 Angela Primm


Singer, Speaker, Author
Angela Primm is one of the premier voices of our time. Her musical history spans genres, continents, and audiences. She has commanded the attention of mega-stars from Aretha Franklin, Barbara Mandrell, Dolly Parton, and Brooks and Dunn to Southern Gospel music legends, as the late Vestal Goodman. Angela's background is what dreams are made of, and she is only beginning to step into the fullness of her purpose.

Singing behind musical geniuses, Andre Crouch, Patti Austin, Bill Gaither, Rascal Flatts, and others, her four-octave soprano voice added rich tones and depth of sound to each artist's recording. Angela Primm whose gift of song, love of the Gospel, and Gospel music has catapulted her, as the Bible says, "before great men." Her current and inevitable step as a solo artist is the natural progression of a life divinely designed.

Angie is also a wife and businesswoman. True to her down-to-earth personality, she considers her most important achievement to be marrying her soul mate, John Primm. A successful businessman as well as a fine vocalist himself, he is Angie's biggest fan, chauffeuring her and caring for her on many of her personal appearances. He knew how to love her over 30 years ago and continues to do so to this day. For fourteen years, Angie and John established "Still Waters, Christian Light Club, Inc.," which was a live Christian cabaret that never compromised the Gospel. It was a fun time for the Saints and a huge hit in Nashville, TN.

Angela was raised in the church by her precious mother, who was also a singer. Angie's mom would sing the foot-stompin' and joyful, "Couldn't Keep It To Myself!" with such fervor, she would often lose her wig; but she would swoop it up and place it back on her head — backwards, and not miss one beat of her favorite song! Church members would laugh and shout right along with her! (Telling this particular memory of her mother makes Angie rear back in laughter herself!)

"Couldn't Keep It To Myself!" is also a favorite song of Gospel legend, Bill Gaither and is featured on Angela Primm's sophomore project, Sanctuary. This CD along with her debut CD, A Little Bit of Heaven have been selling out wherever Angie performs — from concerts to cruises. Bill and Gloria Gaither have embraced her as a daughter and always make room for her to sing in their sold-out concerts and Gaither videos. With her fourth CD entitled Spirituals: Songs of Mahalia Jackson, Angela renders tribute to one of her mentors while teaching the history behind the sound everyone loves, Black Gospel music. And for the love of this history, Angela recorded live her first DVD, singing and telling the story of "The Sound Of Black Gospel Music." God then spoke to her to sing about His precious Blood, and she titled the  CD "Oh, The Blood Of Jesus." Since then she has recorded  "Anthems and Hymns for Him" and her newest "gifted" live CD and DVD titled "Angie & Friends" that ranked as a bestseller on Amazon in August of 2022.

She continues to move forward in her calling while listening to the voice of her Father, there is nothing she would not do for Him. Nothing! She was filmed in a movie that played in theaters around the nation titled "The Death Of A Nation." Her closing song and appearance was noted as a "breath-taking" ending to an amazing movie.

Angie's beautifully wide smile lights up a room and her fun-filled disposition carries an exuberance that is electric and contagious! Moreover, her anointed and powerful voice makes the cares of this world melt into puddles at your feet. Angela Primm is "a little bit of heaven" to those blessed to know her, or experience her music, her joy, and her wonderful laugh!

What lies ahead for Angela Primm? Her future rests securely in God's hands. But one thing we know for sure is that wherever Angie goes, and whatever Angie does, she will be giving her heart and soul to the people God loves, for the love of her Lord. That's the way it was, the way it is, and the way it always will be.
Sign Up For My Email Newsletter

STORE
Angela Primm has a ton of products available – CDs, Live DVD, Shirts, Hot Flash Hankies, and more!
SCHEDULE
Be on the lookout for performances near you!
 
Interested in having Angela perform live? Click below to learn how to book Angie for your next event.